What is ShoppingFeeder?
ShoppingFeeder is a feed management solution for online retailers. Our platform's powerful features make it easy for you to structure your product data and push your products on a number of relevant channels. Easily connect to your online shopping platforms to start managing feeds, where you get full control over your product listings.
ShoppingFeeder allows you to manage your listings across multiple channels, making it simple and user-friendly to structure your product data according to best practices. Managing your product data well means more reach, better inventory management, improved decision-making and ultimately, more conversions and value for your business.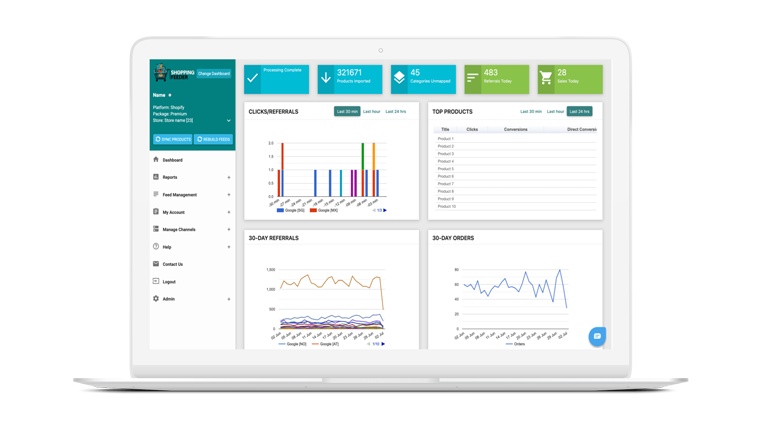 ---
Why do I need a Manager?
To build a brand and a well-trafficked store, it's imperative that you promote your products in as many places as possible. This means listing your products on marketplaces and price comparison channels like Google, Amazon, PriceCheck and the like.
Did you know that each channel has specific requirements when it comes to your product data? That's right, every channel requires that your product data is categorized in a certain way and includes certain attribute values. That's where we come in. ShoppingFeeder lets you manage your product data so that your listings are approved by various channels and get seen by the right people.
With ShoppingFeeder, you can manage how you promote your products in a cost-effective way that yields results. We give you access to detailed analytics on clicks, conversions/referrals, orders and top products, making multi-channel online marketing simple and easy to navigate. Customize your feed according to your business goals and customers' needs, manage your ad campaigns and get relevant insights to plan for the future.